PriVELT @ ENTER2020 27th Annual International Conference in eTourism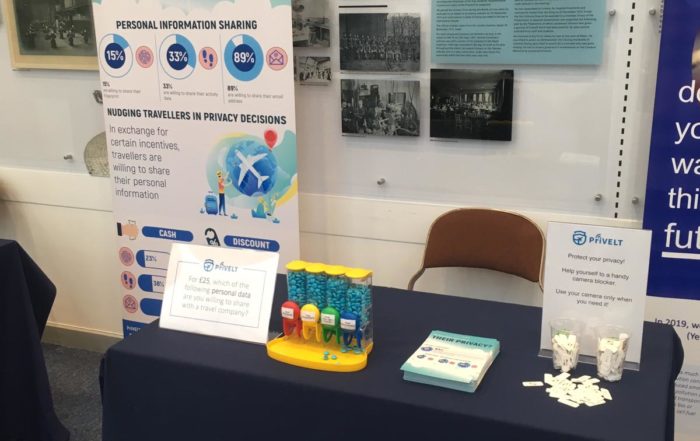 Our project successfully participated in the international conference ENTER2020, attracting more than 300 participants both from academic and the industry.
We were able to share some of our preliminary results on privacy concerns of travellers regarding the sharing of their sensitive information. For example, our findings show that 83% of travellers are concerned when sharing personal information online. More specifically, travellers are more willing to share their email address with travel providers (89%) however they seem more reluctant to share activity data (e.g. steps) (33%) and fingerprints (15%)
You can find out more about our results in the following infographic.